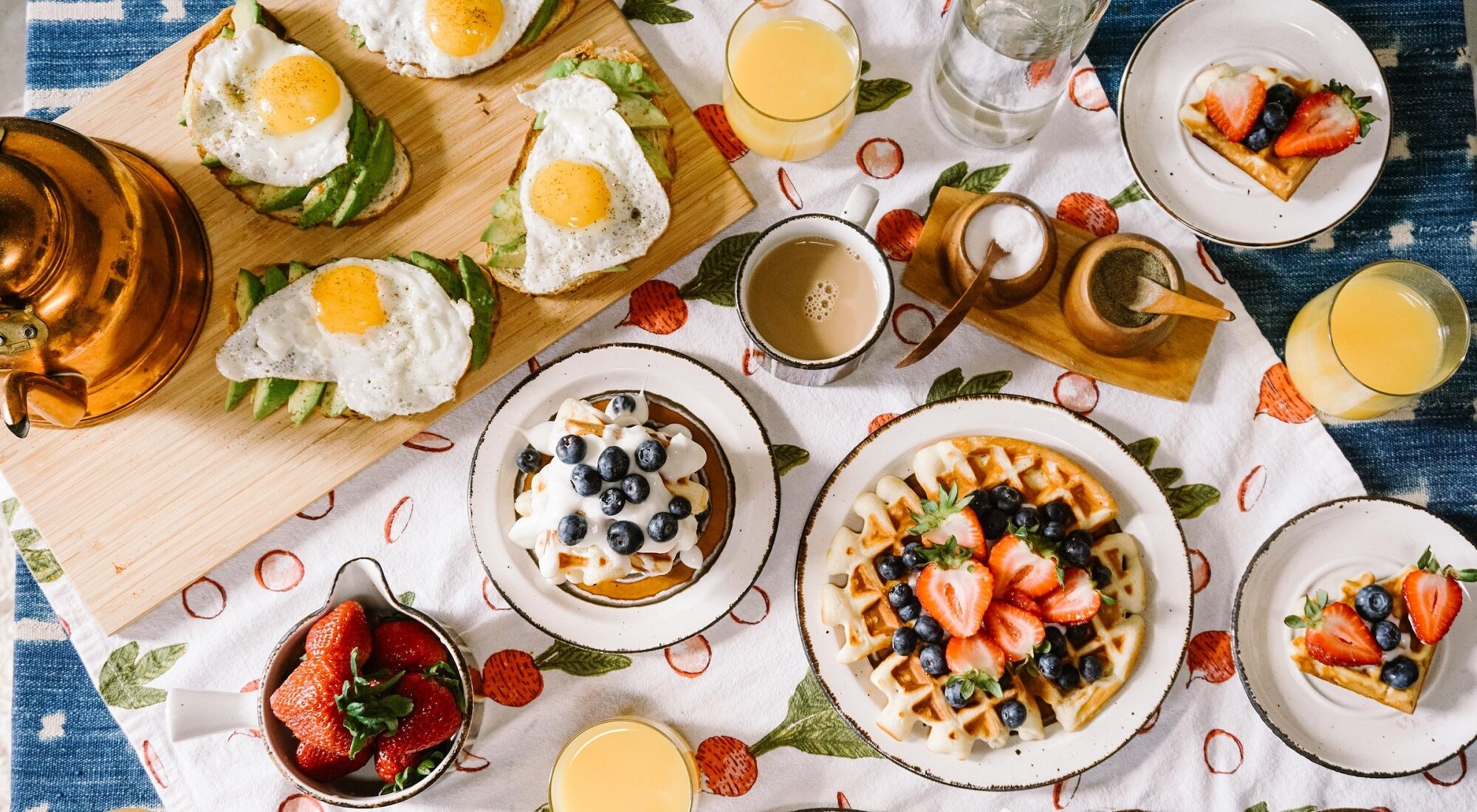 Breakfast and Brunch Catering Miami
Some say that breakfast is the most important meal of the day, while others claim there is no meal better than brunch. We believe that both should be treated with equal importance, which is why Miami Catering offers a brunch and breakfast catering Miami event menu.
Many clients have specific expectations regarding what food will be available on a breakfast catering menu, and we believe in making sure our clients are satisfied. Therefore, we offer a range of traditional options for both breakfast and brunch, we know you'll want to make your event as special as possible.
To this end, we offer twists and adaptations to traditional breakfast and brunch foods which are sure to appeal to your guests and keep them talking about your event long after it has finished.
Your guests will be delighted with features like our omelette station – freshly prepared food made to your specification. With a great selection of food to choose from including bagels, muffins, fruit, bacon, sausages, and plenty of coffee, the complete breakfast and brunch experience is waiting for you and your guests.
We value the service we provide to our clients, and our team members are highly skilled and courteous. Professional under all circumstances, we're ready to make your event a success.
Private chef catering in Miami can be expensive, but we will have chefs dedicate to making your event be the best it can be. With our innovative takes on breakfast and brunch standards, your guests will be well fed and more than happy with everything that is on offer.
We tailor our Miami catering services to your exact needs, and don't provide "off the shelf" packages – every event menu is as unique as you are. Special dietary requirements are taken care of, as are concessions for food allergy sufferers. From a standard english breakfast to higher end steak brunch with all the yummies, your breakfast and brunch will never have been so creative or satisfying.
Breakfast and brunch catering Miami events don't have to be difficult, and with our team of experts working with you, your event will go smoothly and be the success you want it to be.